As many of you know, I love a good DIY. Please read that carefully. I love a good DIY – I do not create good DIY! Recently, I had a client who wallpapered her bathrooms with removable wallpaper. Essentially, you can stick the wallpaper on the wall, unstick and reposition as often as you'd like and you'll have a fabulous new look. This sounded like a completely doable DIY.
I went to Amazon, searched out the perfect paper and placed my order. Now, here's where I went wrong. I did not factor in the actual design print and how each column would need to be lined up. I also did not take into consideration that I would be working within a very confined space with many edges and angles. Most importantly, I did not factor in my (sometimes) limited patience. So, here's a photo of my finished product: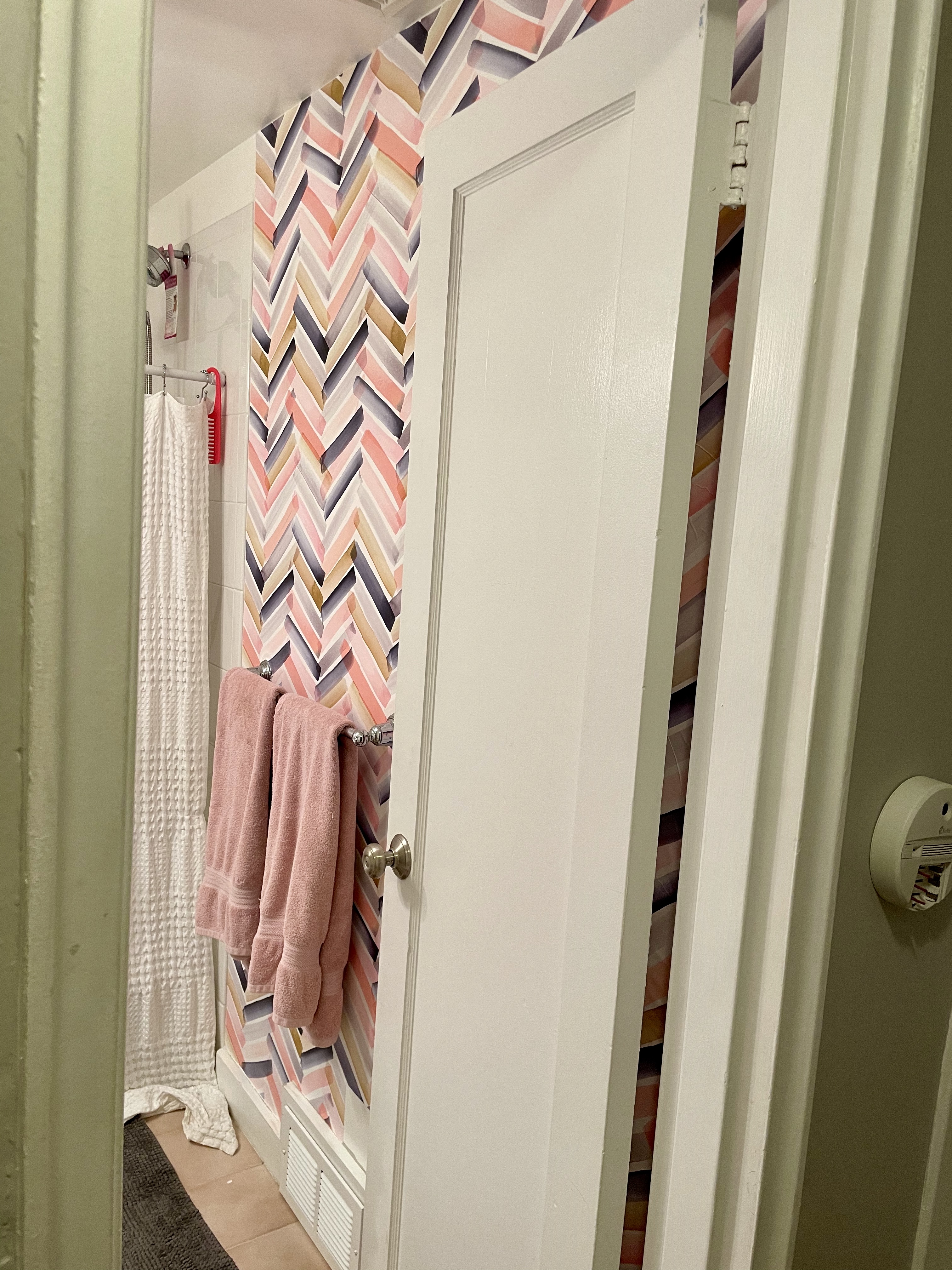 From a distance it looks like a whole new room. Up close you can see every mistake. And to those with a truly discerning eye you might be saying, "Finished product? There's a square above the vent with no paper and that's only one wall." Well, to you I say, "Yup, finished product!"
What did I learn? Even though it sounds fool proof, I'd still hire a professional next time! If you need a pro for your next DIY idea, give me a call. I'm always happy to share my referrals.